A&D – Design & Development
SFO Technologies has been catering to the aerospace & defence industry for over two decades and also accredited as design and development partner for a major commercial aerospace company. SFO has instituted an efficient ecosystem to mitigate the risk in supply chains, ensuring on-time delivery schedules, security of supplies, component management services, and adherence to compliance requirements.
Our solutions comply with RTCA DO-254 and DO-178 B/C standards. Besides, our services include verification and validation activities, LRU Simulation, Test bed development, Flight Data Analysis and Aircraft Performance Analysis.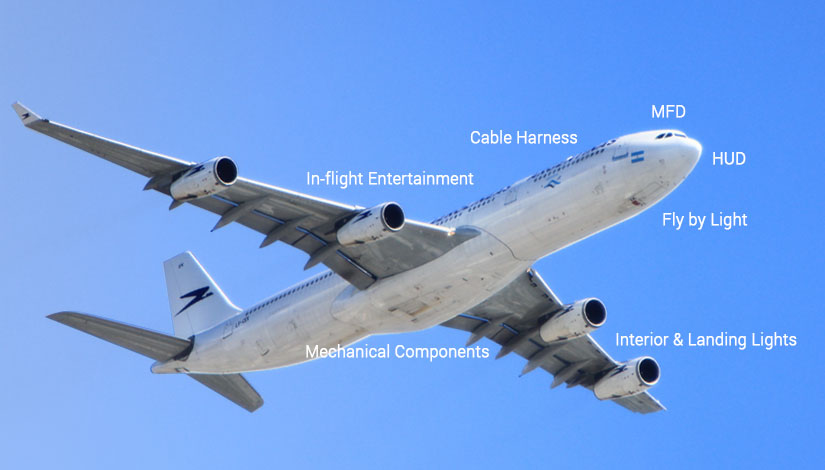 REL60S LATCHING RELAY
Technical sheet and specifications for the REL60S Latching Relay (In development)
We have proven expertise in:
Cockpit Electronics
Proximity Switch Electronics

Under Water Sensing
Multi-Function Display – MFD
Head-up Display
Fibre Optic based Fly by Light solutions
Data Acquisition systems
Thermal Imaging