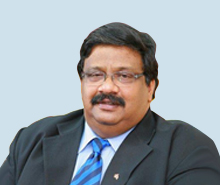 N Jehangir
Chairman and Managing Director
Mr. N. Jehangir, Chairman and Managing Director, is an aggressive entrepreneur who has set up 30 diversified enterprises catering to the global market in the last 29 years. He brings to NeST, his rich experience in successfully setting up and managing state of the art Hitech industries in Kerala. He has won many laurels for his entrepreneurial achievements, such as – Best Regional Exporter Award, Best Entrepreneurship Award, Prime Minister's Award for Technology Upgradation and Udyog Ratna Award from the Government of India for contribution in the field of Industrial development of the country, Top Exporter Award from Technopark, Thiruvananthapuram (Trivandrum), etc. He works closely with the government of Kerala, KSIDC etc for the development of industries in Kerala and promoting Kerala abroad as an investment destination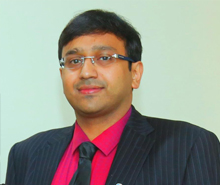 Mr.Althaaf Jehangir
Executive Director & CEO (Manufacturing Business)
Mr. Althaaf Jehangir, as CEO of the Manufacturing Businesses at SFO Technologies Pvt. Ltd, is responsible for the management of SFO's operations and is credited with instituting a performance based culture for the company. Leading from the front, he has revamped the existing manufacturing lines to bring in higher flexibility of operations and has set up new high volumes production lines. Enabling a road map for technology led manufacturing, the company is well on its way to become a truly Industry 4.0 factory. He is also responsible for the Food & Beverages division of the NeST group.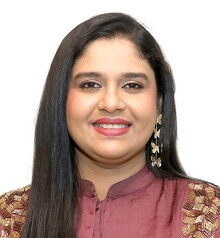 Ms. Naazneen Jehangir
Executive Director & CEO (Software Business)
Ms. Naazneen Jehangir, joined NeST Group as its Executive Director and CEO (Software Business) in 2009. A trained Engineer, she has aggressively led the growth of NeST's software businesses in the past 10 years, taking the company into new geographies, domains and technology areas, especially digital technologies, her core focus area. She also looks after the Group's CSR and Education & Training initiatives and plays a leading role in local industrial conclaves such as CII, NASSCOM, etc. Destination Kerala, a leading business magazine, in partnership with Women Entrepreneurs Network (WEN) Kerala Chapter, All Ladies League (ALL) Kerala Chapter and TiE Kerala, had conferred her with the prestigious "Young Entrepreneur of the Year Award" in 2018.