NeST Group
The NeST Group of Companies, with our head-quarters at Kochi (Cochin), Kerala, India, has grown from our rather humble inception in 1990 as a single manufacturing plant, to being a diversified conglomerate with a global foot-print and multi-domain expertise in the fields of Electronics Manufacturing Services (EMS), Original Design Manufacturing (ODM), System Integration (SI), Application Development & Management (ADM), IT Infrastructure design & implementation, consulting,  etc, besides operations in non-technology areas like Education & Training, Food & Beverages, commercial, industrial and residential real estate development etc.
The rapid pace of growth has been made possible due to a rare combination of entrepreneurial vision, technological competencies and managerial expertise that sets off the explosive synergy in our rich pool of employees who are drawn from all corners of the world, and yet, professes a single focus – a desire for exceeding our customer expectations.
The Group now has development centers, factories and front-end offices over 32 global locations, across the USA, Canada, Europe, Middle East, South East Asia, Japan, Australia, and India. 
The multifarious competencies of the Group in a snap-shot is shown below: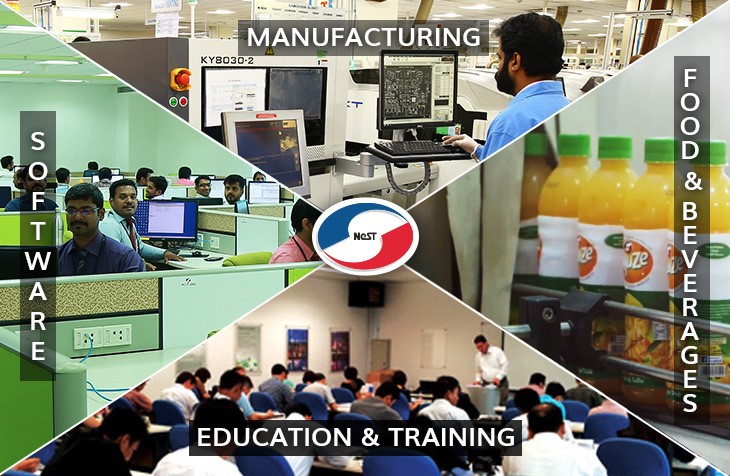 Manufacturing
Software
Software products & Services in Aerospace, Banking and Financial Services, Digital, Geographic information Systems, Enterprise Solutions, healthcare, insurance, Quality & Testing
Education & Training
Training on Optic Fiber and Software, Management Training & Manpower Development Centre
Food & Beverages
Packaged Drinking Water, Food Mixes, Rice and Spices.